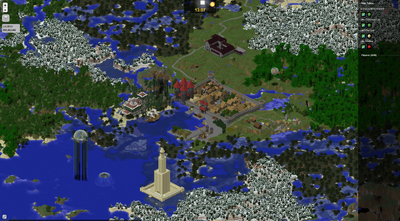 Das Schlumpfland-Wiki
Hier werdet Ihr in Zukunft neue Rezepte, neue Gegenstände und sonstiges Wissenswertes finden, dass das World Wide Web sonst nicht hergibt. Zunächst liegt der Schwerpunkt bei den neuen Items und Möglichkeiten des Mods CustomNPC.
Zum XX.XX.2015 wurden alle neuen Blöcke, Items und Entities des Mods Blocks'N'Items Addon dem Wiki hinzugefügt.

Blocks'N'Items Addon
Blocks
Entities
Slabs
Stairs
Walls
Custom NPC - Anordnung: hierarchisch
Ad blocker interference detected!
Wikia is a free-to-use site that makes money from advertising. We have a modified experience for viewers using ad blockers

Wikia is not accessible if you've made further modifications. Remove the custom ad blocker rule(s) and the page will load as expected.